·Versatile solutions from BASF support rapidly-expanding Asia Pacific industrial 3D printing market
·BASF at TCT Asia 2019: February 21-23 at [W4-E50], Shanghai New International Expo Center, Shanghai, China
Shanghai, China – February 21, 2019 – BASF will launch a range of innovative and cross-industry 3D printing solutions at the 2019 TCT Asia exhibition on February 21-23 in Shanghai, China. The new solutions will help make development of complex parts faster and easier, allowing unique designs and making mid-size to serial production more cost-efficient.
"The industrial market for 3D printing in Asia Pacific is growing rapidly, including the automotive, aerospace, medical and dental, and consumer goods industries. These solutions will help our customers accelerate their development cycles, saving time and money while expanding horizons in design," said Michael Tang, Senior Business Development Manager, BASF 3D Printing Solutions.
BASF will introduce solutions in three areas:
·Powder Bed Fusion: New BASF Ultrasint PA6 LM and Ultrasint PP plastic powders for selective laser sintering (SLS) technology will be unveiled. Ultrasint PA6 LM can deliver high stiffness and thermal stability close to the properties of injection molded PA6 at processing temperatures of 175-185 degrees Celsius. BASF also offers a broad range of plastic powders, such as the Ultrasint PA6 families, Adsint PA12, PA11, & TPU.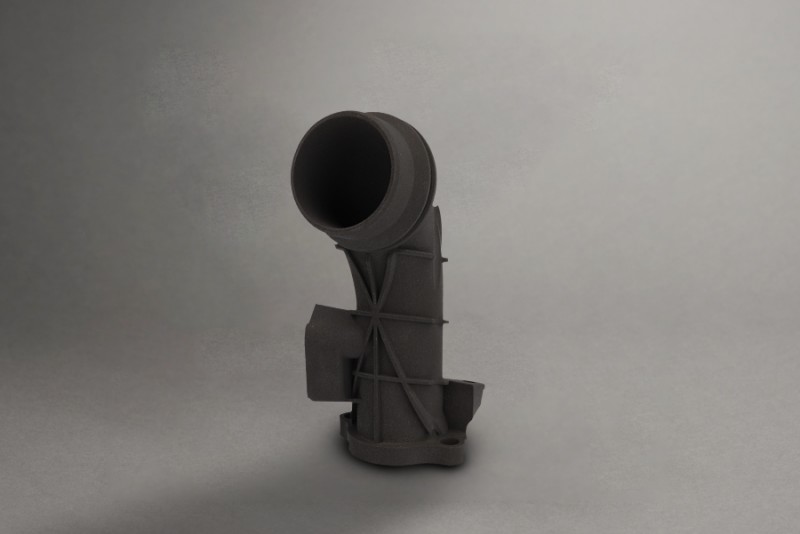 Airduct_PA6LM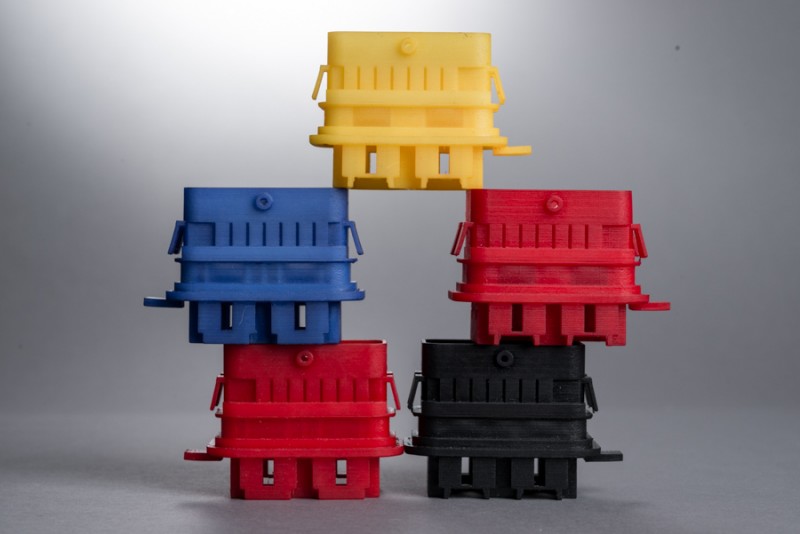 Socket Connector
· Liquid Formulation Systems: New photopolymers designed for SLA, DLP, and jetting systems will be introduced under the "Ultracur3D" brand. The products are developed for functional components with enhanced mechanical properties, better long-term stability and easier printability and post-processing. Low viscose easy to clean photopolymers for example, dental application will be showcased in partnership with SoonSolid (Xunshi Technology). BASF is also collaborating with the 3D printing solution provider HeyGears on the development of new photopolymers for mass production of industrial components and consumer goods.
·Additive Extrusion Solutions: In addition to Innofil3D, BASF is introducing a range of Ultrafuse branded filaments. Ultrafuse and Innofil3D reinforced engineering filaments offer good properties, such as high temperature and chemical resistance, stability, and very low moisture absorption – meaning that they also can be used for functional prototyping and even small series production. BASF has partnered with Tianjin Jet-Mate New Material Technology, a local Chinese distributor, to provide better access for customers in China. Printer manufacturers and end-users can also access technical service and application development for functional filament fabrication (FFF) at the BASF 3D Printing Technology Center in Shanghai.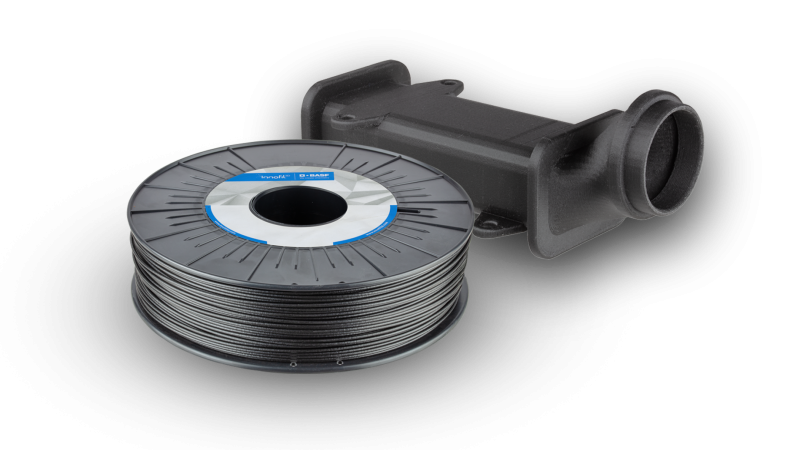 Innofil3D PAHT-CF with airduct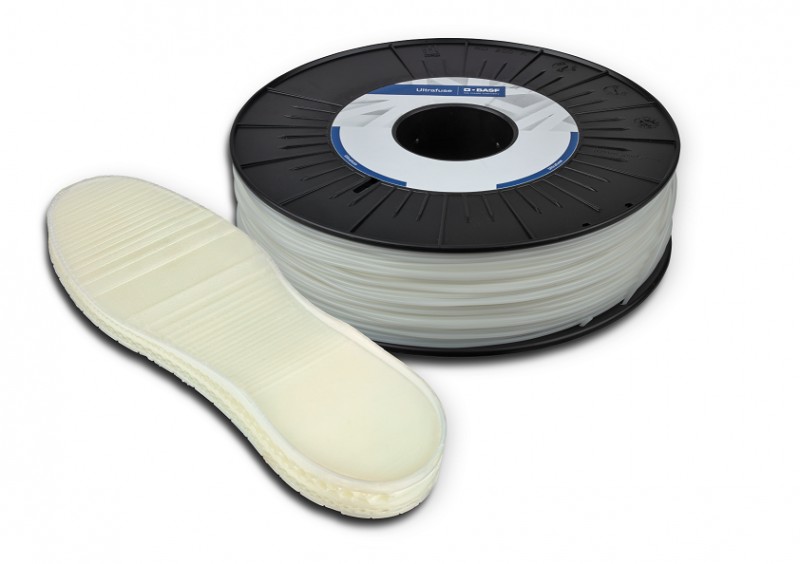 ULTRAFUSE TPU  reel with Shoe sole high copy-resize
Visit BASF's booth at TCT 2019 at W4-E50, Shanghai New International Expo Center.
免责声明:
凡注明"来源:PCI可名文化"的所有作品,均为上海可名文化传播有限公司合法拥有版权或有权使用的作品,未经授权不得转载
凡注明"来源:XXX(媒体/企业)的作品,均转载自网络,转载目的在于传递更多信息,并不代表本网赞同其观点和对其真实性负责。如有侵权,请联系删除。联系电话:021-63330021